our EXPERIENCE SPEAKS FOR ITSELF
If you had earned the honours and accolades that we have over our 35 years in construction, you would be proud too. What sets us apart? Longstanding partnerships with the best architects, engineers and trades in the industry. Award-winning use of sustainability and conservation technologies. Smart home features for sophisticated comfort and convenience. And most of all, satisfied customers who enjoy the beauty and functionality of their homes and work spaces.
It begins with a vision to create communities that make sense, look incredible and last forever. That requires industry-leading expertise in construction, which is where we come in.
For over 35 years, Life Construction has exclusively managed the construction and completion of every project of its affiliate, Times Group. We partner with best-in-class architects and trades to design and construct innovative and resilient buildings that impress and delight. From the early planning stages to construction management and after-sales service, our experienced team delivers stunning commercial and residential spaces of enduring quality.
Grounded in our lasting partnerships with the best professionals in the industry, our mission is to design and construct innovative and resilient buildings of unmatched quality.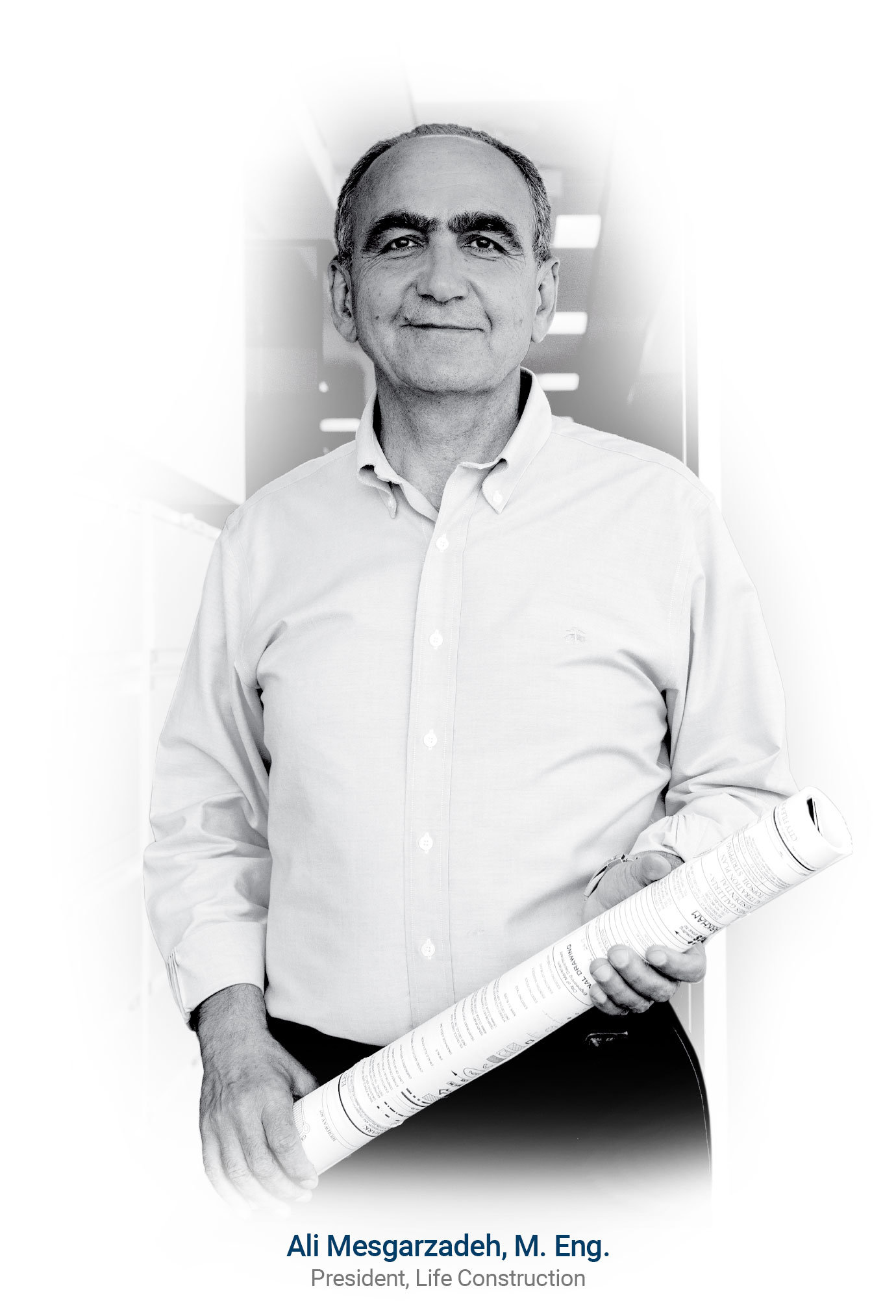 Excellence that lasts through time requires dedication, first-rate materials, and the best people in the industry. We design and construct exceptional buildings with an attention to detail that delivers buildings of enduring quality.
"I trust my clients with Life Construction projects because I know they will be satisfied with the quality of their new home."
Great partnerships are built on trust and respect. We recognize and reward the expertise and talent of every member of our team, from our planners and project managers to our trades and on site staff.
"Life Construction is a great partner to work with both on and off the job site."
We push ourselves to do more than satisfy our customers. We treat each unit, home and building completed as an opportunity to showcase our passion for building.
"We consider Life Construction to be an exemplary constructor of quality homes and a firm that consistently meets or exceeds the expectations of their homeowners."
Innovation in Construction
By combining smart technologies, advanced materials and the latest sustainable construction methods, we ensure that our buildings lead the industry forward.
"Whether it is pioneering sustainable construction or adopting modern building designs, materials and systems, Life Construction strives to make their next project their best project."
We are proud of our established partnerships with municipal, conservation and industry organizations.
Life Construction is always on the look out for passionate individuals who enjoy working in challenging environments.