Created with an urban chic hotel feel, Valleymede Towers stands out with its striking modern architecture and skillfully layered textures. Layouts offers the maximum in style and comfort, each with expansive outdoor balconies and terraces. Exclusive to Valleymede Towers is its incredible selection of luxuriously appointed amenities, including a state-of-the-art fitness studio, a vibrant multi-purpose/party room, a library, and a billiards lounge. Other features include modern, boutique style lobbies, beautiful guest suite and an expansive multi-purpose rooms.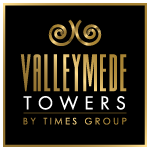 396 Hwy 7 East, Richmond Hill
Kirkor Architects + Planners
Life Construction is always on the look out for passionate individuals who enjoy working in challenging environments.